Communications for Visitors to Palau
Hi-Speed Internet for Visitors in Palau
PNCC WiFi Hotspots
Enjoy Hi-Speed Internet

More Than 250 Locations

Log on with PNCC

Prepaid Internet Cards

: $2 for 2 Days Unlimited Internet or $5 or 10 hours (valid 15 days) or $10 for 20 hours (valid 30 days)

Sold at PNCC and retail stores
4G Pocket WiFi Rental Service
As low as $18/day
Stay Connected in Palau!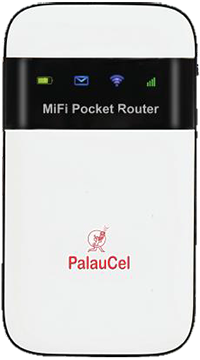 Palau's only 4G Pocket WiFi Service for Visitors
Nationwide Coverage

Video Streaming

Upload your photos to social media

Internet Browsing
Up to 3 devices can use 4G Pocket WiFi at the same time
| Plan | Data Amount | Duration days | Total |
| --- | --- | --- | --- |
| Short-Stay Plan | 10GB | 5 days | $125 |
| Long-Stay Plan | 20GB | 14 days | $250 |
Please call 680-587-9000 or 680-488-9000, or email to service@pnccpalau.com for more information.
4G Pocket WiFi devices currently available only at the Airport Kiosk, which is open during flight arrivals.
Note:
You can connect 4G Pocket WiFi to maximum 3 devices at the same time.

4G/3G network in Koror and Airai; 3G/2G in other states.

Plan expires when data is used up or plan period ends, whichever comes first.
PNCC Kiosk Location Map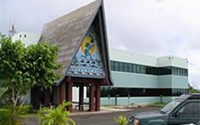 PNCC Airai HQ Office
In Airai State next to Airport
Open M-F 8:00am - 5:00pm
Tel: +680-587-9000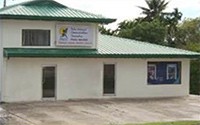 PNCC Koror Office
On Main Street across Post Office
Open M-F 8:00am - 5:00pm
Tel: +680-488-9000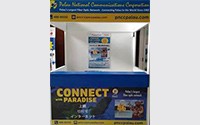 PNCC Airport Kiosk
Open for flight arrivals
How to call overseas in Palau

Calling overseas
from a Landline

?

Use PNCC Debusch phone cards
As low as

38¢

per minute to over 200 destinations (30₵ per minute to the Philippines)

Dial "0" for country codes

Call from any landline in Palau.

Sold at PNCC and retail locations
Calling overseas
from a Mobile

?

Use PalauCel Airtime Cards
Long distance calls from prepaid mobile incur international charge, as low as 38¢ per minute, plus local Airtime rate. (30₵ per minute to the Philippines)

Dial 587-9904 for info (7am-12am daily).

Sold at PNCC & 100+ retail stores
PNCC WiFi
Hotspot Locations
PNCC WiFi User Guide
Enjoy faster speeds, easy to use

2 Options

for access via:

PalauNet Account* User ID and Password (except for email accounts); valid for Internet access only
Do not enter entire @palaunet.com address as WiFi User ID:
Example: User ID = pncc@palaunet.com; only enter

pncc


*monthly plans vary from $15/for 15 hours to $99.95 for unlimited
How to Log On
Turn on

your device's

*

wireless access, select PNCC WiFi Hotspot.

*Using a WiFi 802.11 b/g enabled device.

Wait

for redirection to the login page.

Log-in

by entering your user ID and password. Minimize Logout page (don't close it).
High-Speed Wireless Internet Access
Log On with PNCC Prepaid Internet Card
More than 250 locations Nationwide