Debusch
Debusch International Prepaid Phone Cards
Long Distance Calls
PNCC Debusch Cards offer direct dial rates for overseas calls, with no connection fees. Prepaid Debusch cards are sold online at the PNCC website www.pnccpalau.com, and also at PNCC offices and other retail locations in Palau. Call 587-9000 or dial "0" for sales locations.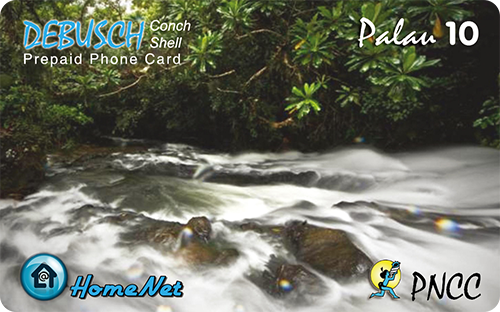 Dialing Instructions
From a fixed line telephone: Dial

1-800-8010

From a PalauCel mobile phone (

775

): Dial

800-8010

When prompted, enter your card number and follow voice instructions.

To place another call, do not hang up. Press

#

and then

*(asterisk)
Terms and Conditions
- Expires 180 days from the date of first call
- Remaining minutes are non-refundable
- PNCC is not responsible for cards that are lost, stolen or misused.
How to Send a Fax with Debusch Prepaid Cards
Pick up the handset on the fax machine (using the handset is optional, your fax can also be processed without picking up the handset; activate speakerphone if available)

Listen for dial tone.

Listen and follow the voice instructions.

Dial the destination fax number when prompted.

Listen for the fax tone.

Press start.
After your fax goes through completely, if you are using the handset you can hang up. Wait for the transaction report of your fax transmission that will be printed out from the fax machine, which you may keep for your records.